As pioneers at the forefront of plant-based beauty through wellness, WelleCo's latest elixirs are inimitably formulated to activate clarity and calm, unearthing that unique blueprint individual to you.
WelleCo founder, Elle Macpherson says The Calm Elixir and The Clarity Elixir have been years in the making, and together, instil beautiful mindsets.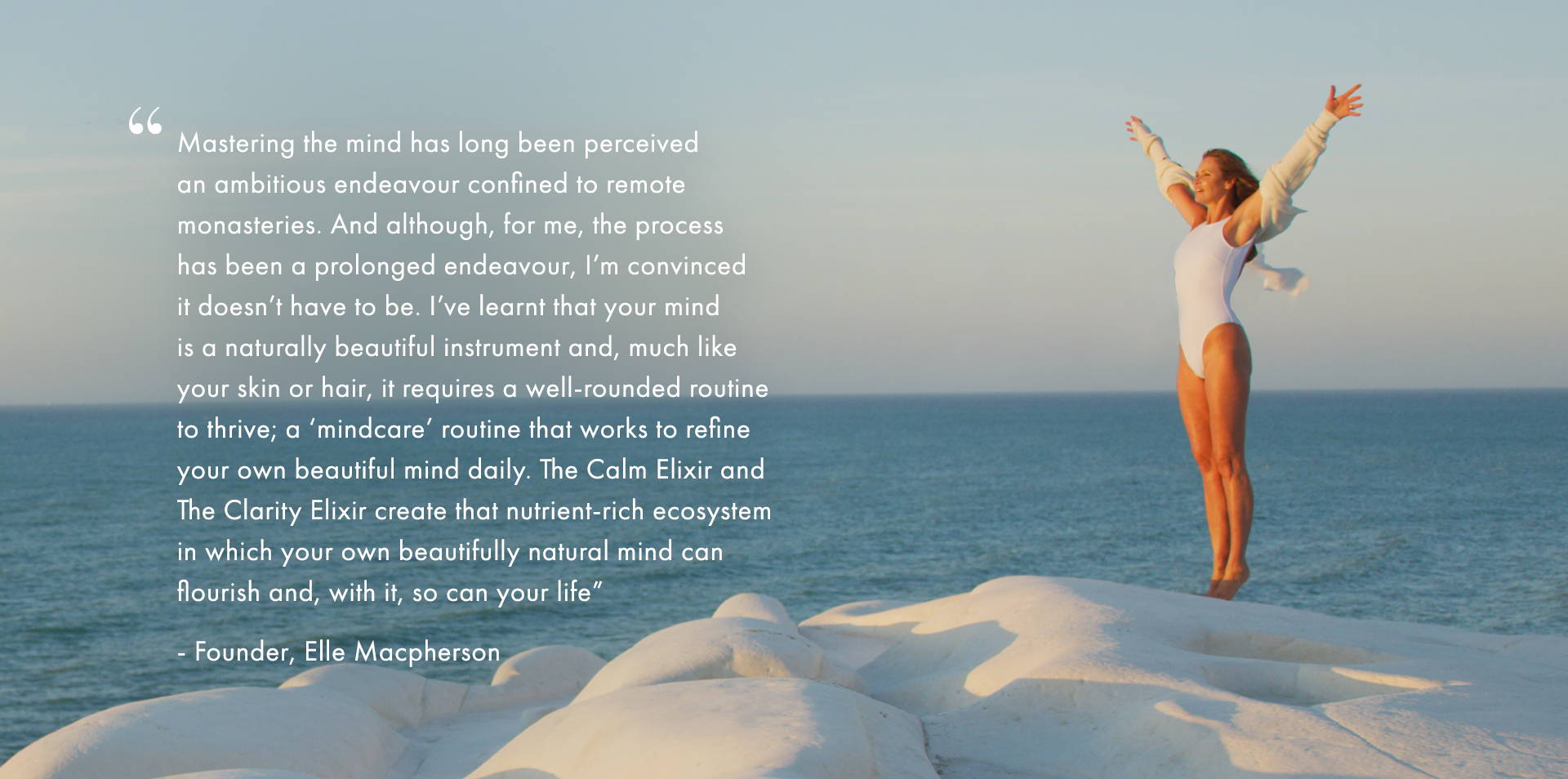 Loaded with letting go, The Calm Elixir's eight-ingredient formula contains a combination of grounding botanical extracts like lemon balm, passionflower, ashwagandha, nicotinamide, magnesium and three types of B vitamins. These capsules of calm have been masterfully formulated to relieve symptoms of mild anxiety, all while supporting a healthy mood balance and a healthy stress response within the body.
The Clarity Elixir by contrast, resets and energises with an adaptogenic and herbal blend that supports memory, mental concentration and clarity. The nine-ingredient formulation — comprising of rhodiola, brahmi, Korean ginseng, zinc, acetyl L-carnitine, tyrosine and three types of B vitamins — offers a mental refresh to empower you into a state of learning. This formula also helps to maintain brain function and health while supporting mental and physical endurance and stamina.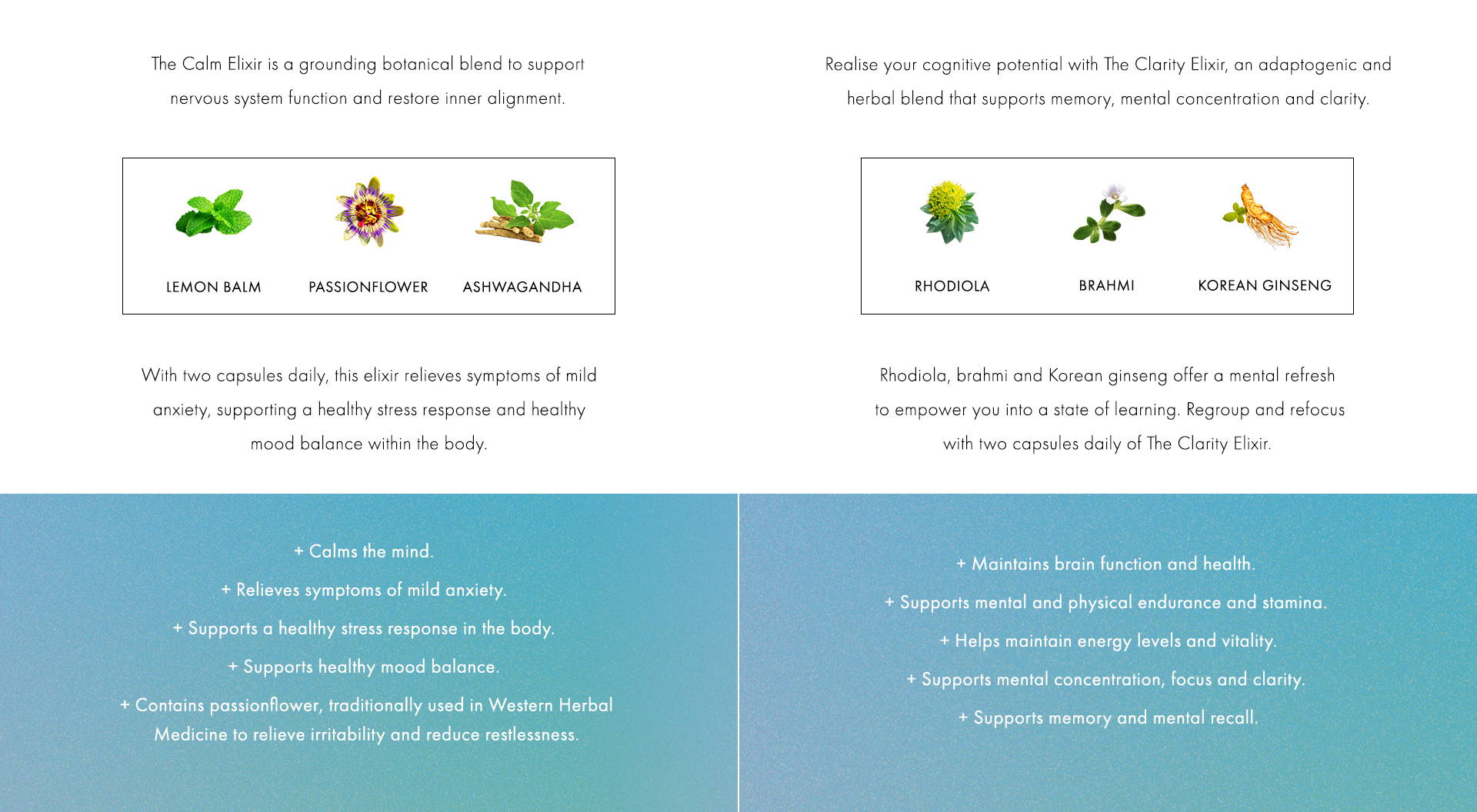 These vegan, non-GMO, gluten and dairy-free elixirs can be used to calm minds and support moods while bringing forth focus and concentration. Together, they form your own personal support team, ready at arm's reach to assist you in every endeavour you set your mind to.
From October 2022, The Calm Elixir, $65 AUD, and The Clarity Elixir, $65 AUD, come in 60 non-GMO, gluten and dairy-free, vegan capsules and are available to purchase online at welleco.com.au and select stockists nationally. Formulated for adults. Take two of these capsules daily with food.
Wellness truly begins from within, this time with WelleCo's brand new mind set, The Calm Elixir and The Clarity Elixir.
*As these formulas activate opposing states, it is recommended they are not used simultaneously.
*Always read the label and follow the directions for use.