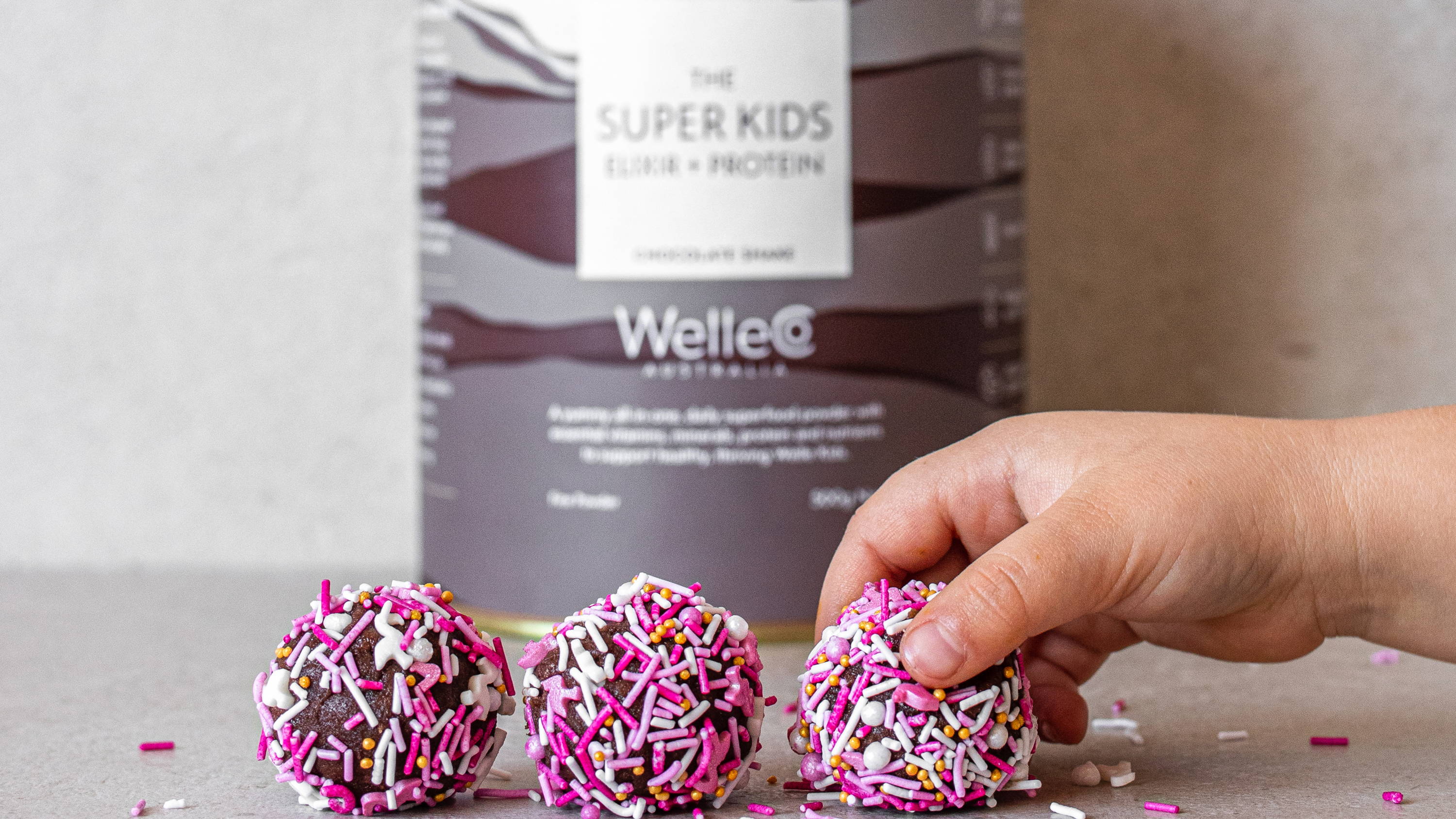 Yummy, fun and so simple to make
Make snack time fun for your little ones with these tasty bliss balls, thanks to WelleCommunity member Food Design Studio.
INGREDIENTS
2 scoops WelleCo's The Super Kids Elixir + Protein
1 cup medjool dates, pitted and soaked in boiling water for an hour  
1 and 1/2 cups almond meal or almond flour  
3 tbsp desiccated or shredded coconut  
Pinch salt  
1 teaspoon vanilla extract  
Funfetti for rolling the bliss balls 
METHOD
Combine all ingredients except the funfetti into a food processor or high speed blender and blend until well combined.  
Using a tablespoon, scoop one tablespoon of the bliss ball dough into the palm of your hand, and roll into a small ball.  
Cover a medium sized plate with the funfetti of your choice and roll the bliss ball to coat.  
Place the bliss ball onto a large plate, repeat the process with the rest of the dough.  
Place in the freezer to set for 2 hours.  
Store the bliss balls in an airtight container in the fridge and consume within one week. 
MAKES 12 SMALL BLISS BALLS