Tiramisu Overnight Oats
Get your fix of wellness and things that inspire us.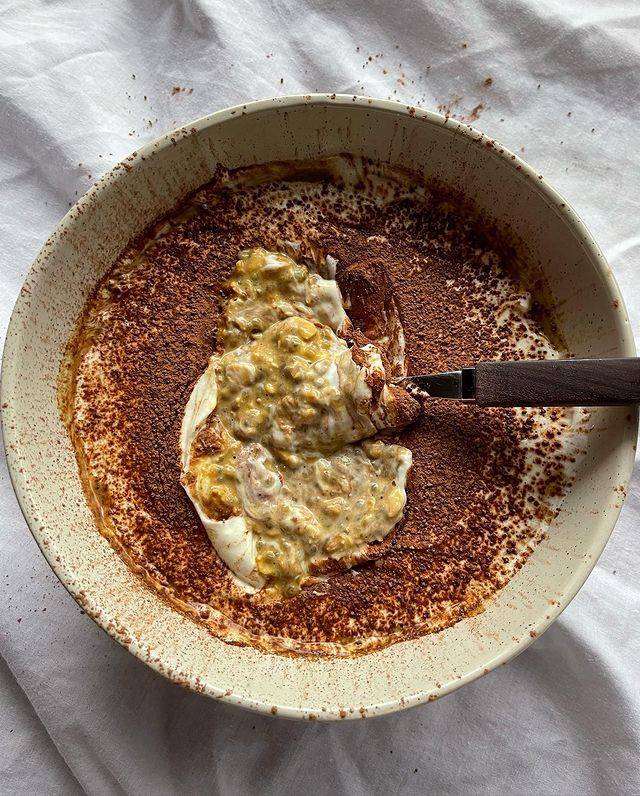 Your morning coffee and breakfast all in one.
Created by WelleCommunity member @balancebybrielle - these overnight oats are filled with protein and your morning dose of coffee (bonus!) to kick start your day the right way.
INGREDIENTS
1/3 cup oats
1 tablespoon chia seeds
1 scoop WelleCo Nourishing Protein (Vanilla)
1 shot of espresso
1/2 cup milk (almond, oat or soy)
Vanilla yoghurt
1 teaspoon cacao powder
Serves: 1
Dietaries: Vegan
METHOD
Mix together oats, chia seeds, protein powder, espresso shot & milk in a bowl then cover and place in the fridge overnight. In the morning, remove from fridge then top with yoghurt & cacao powder then it's time to watch the magic happen.
Recipe and image credit: @balancebybrielle