WelleCo x Green Cup Collab: 'The Body' Smoothie
Get your fix of wellness and things that inspire us.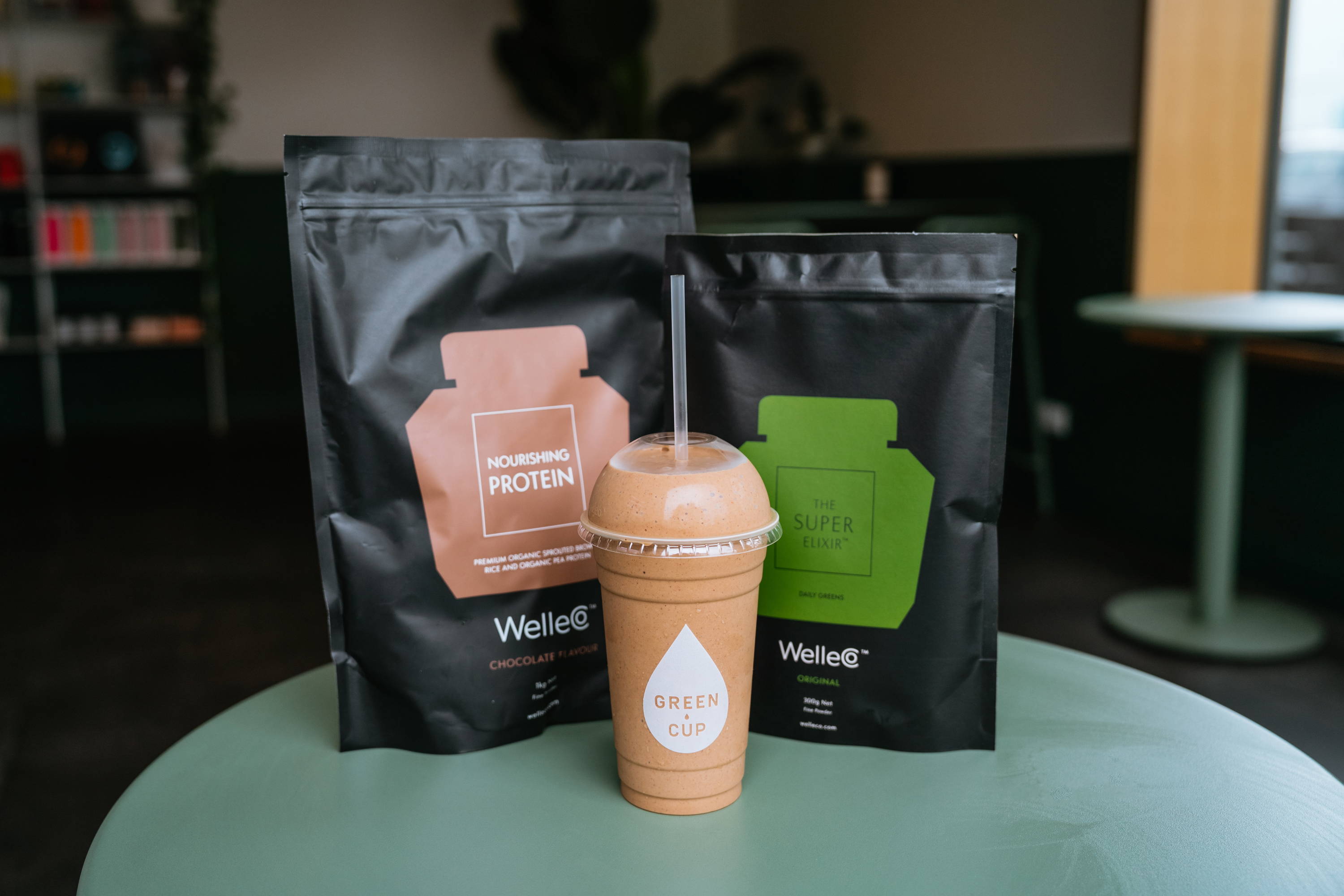 Elle Macpherson's 'The Body' Smoothie
Green Cup and WelleCo join forces to pay tribute to our iconic founder with 'The Body' Smoothie.
Introducing the WelleCo x Green Cup collaboration, featuring Elle Macpherson's 'The Body' Smoothie. Empowered with WelleCo's Nourishing Protein and The Super Elixir™, you can expect your daily dose of wholefoods, vitamins, minerals and probiotics in one delicious, chocolatey smoothie.
Three other nutrient-rich WelleCo-inspired treats are also on offer, including the Choc Cherry Smoothie, Choc Peanut Butter Smoothie and a Choc Protein Acai Bowl.
Here's the recipe for Elle's smoothie for all of you who can't make the trip down to Green Cup:
I N G R E D I E N T S
1 cup coconut milk
1 frozen banana
Half an avocado
2 tablespoons of cacao powder
1 tablespoon of cacao nibs
1 scoop of WelleCo Nourishing Protein Powder Chocolate
2 teaspoons of WelleCo The Super Elixir™ Unflavoured
Ice
M E T H O D
Blend all ingredients together until smooth. Enjoy!