To celebrate the release of The Immune Elixir, founder Elle Macpherson delves deep into the wonders of your immune system.  


With an alias like The Body, you can bet WelleCo founder, Elle Macpherson knows a thing or two about empowering her immune system. After all, it's something she's been perfecting since she first entered the modelling circuit at age 21. More recently though, Elle has spent the best part of a decade developing her own private immune blends for personal use, to supercharge her system through catwalks and time zones. You could say, Elle has been working on iterations of The Immune Elixir her entire career.
It is thanks to these botanical developments, coupled with her fastidious wellness upkeep (involving sunshine, nature, hydration, sweat, laughter and plant-based wholefoods), that Elle has been able to achieve her every accolade to date - from Friends to Sports Illustrated (six covers, no less). Elle is living proof that, with wellness, you can.
We spent some time with Elle discussing WelleCo's latest release and the importance of taking the topic of the immune system into the realms of self-empowerment and responsibility. Enter your newest, ally The Immune Elixir…
How did The Immune Elixir come about?
Some years ago, we created the WelleCo Immune Super Booster, a plant-based powder sachet containing vitamin C from Kakadu Plum and Acerola Cherry. These were extremely successful and highlighted a real need for a trusted plant-based immune product. Today, of course, that need has been amplified due to the everchanging nature of our world.
We spend a lot of time with our community here at WelleCo. Everything we do is carefully considered, studied and reviewed. It is from these disciplines that our very best product iterations emerge. Since 2020 there has been a lot of conversation about the need for an immune product. I realised we had a responsibility at WelleCo to support our community, and our immune systems as we all move through this period of extraordinary global change.
Creating The Immune Elixir was somewhat different to creating, say, our hormonal products, which were inspired and birthed by the season I was in at the time. The Immune Elixir, by comparison, was an utterly logical, natural progression for WelleCo. After all, we are all striving for strong immune systems - now perhaps, more than ever.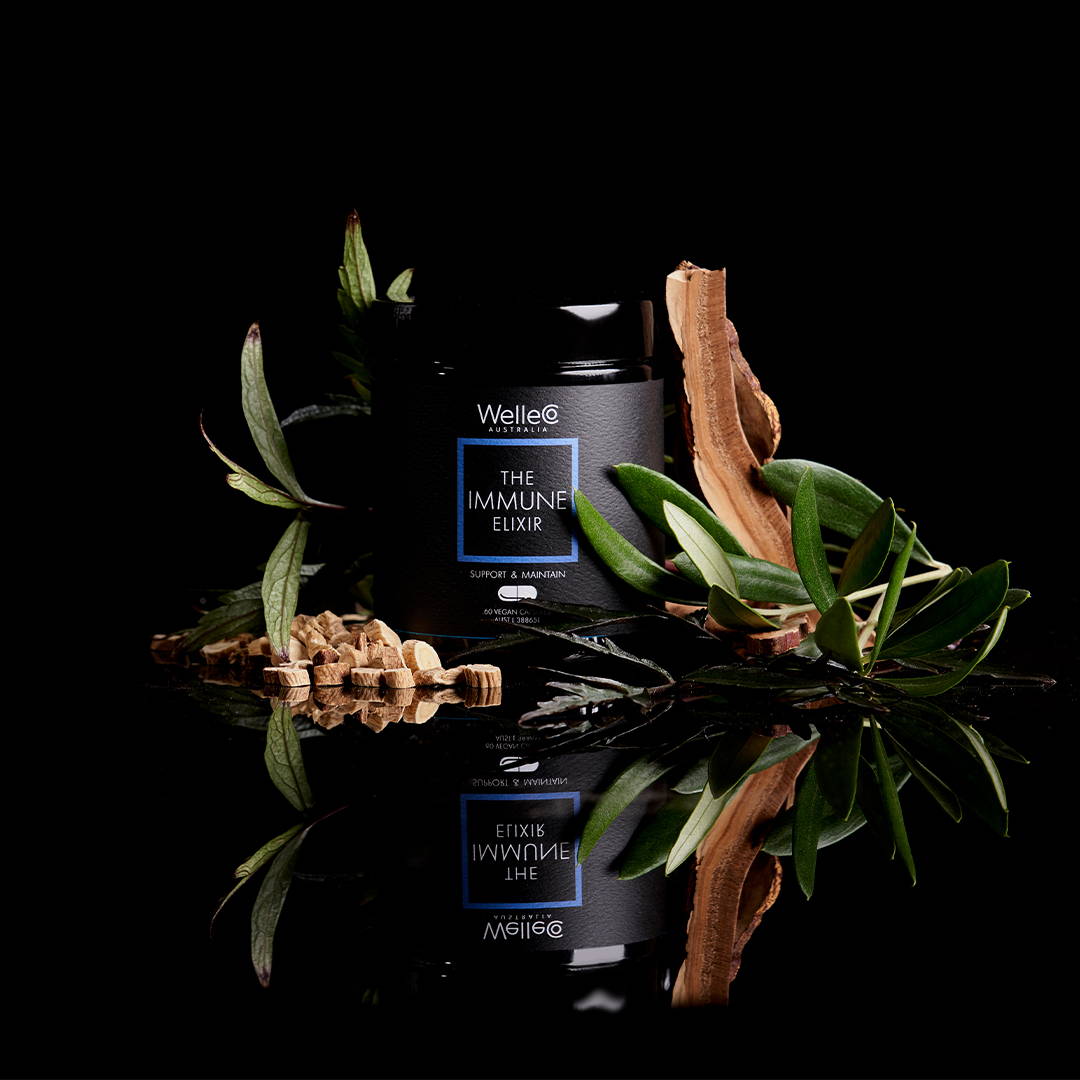 What is The Immune Elixir?
Before I answer that, it's probably a good idea to double down on the immune system itself. Most would define this term as an intuitive group of cells, organs and systems that work in synchronicity to protect against infections and toxins. Basically, it exists to ensure the entire body functions optimally. While all of this is true, my dear friend Dr. Zach Bush has spent much of his career demystifying the immune system which, in this day and age, makes for an all-important biology guide in navigating these times. I encourage you all to check it out.  
The team and I spent a full year going over and over the development of The Immune Elixir. After many iterations, the elixir today includes nine ingredients - a combination of botanical extracts, natural vitamin C, vitamins, and minerals. Taking two capsules daily helps relieve fatigue, support a healthy stress response in the body and support the immune system. I layer The Immune Elixir into my daily regimen alongside The Super Elixir™ and truly feel like my body is equipped to power through – and enjoy – my daily commitments.
What are the benefits of The Immune Elixir?
Our first goal was to create a formulation that would support the immune system. Our botanical ingredients have been chosen for their rich history in either scientific or traditional medicine for specifically supporting the immune system while addressing other ailments that arise when the body is run down.
These include the amazing antioxidant reishi mushroom which has traditionally been used in Chinese medicines to support lung health and relieve coughs. And, thanks to the phenomenal natural vitamin C we've included, The Immune Elixir also reduces cell damage from free radicals. Other ingredients include astragalus, elderberry, olive leaf, reishi, selenium, vitamin B6, vitamin D3 and zinc.
But I think the real question to address here is, 'What sets The Immune Elixir apart from the others on the market'? And whilst there are many answers, the major point here is the fact that our vitamin C -- derived from amla berry which is a natural, rich source of Vitamin C -- is bioavailable, meaning it's a readily absorbed form. This means the body holds onto it rather than quickly expelling it, like with synthetic forms. We set out to achieve this for our community because natural vitamin C is such an important element of this product.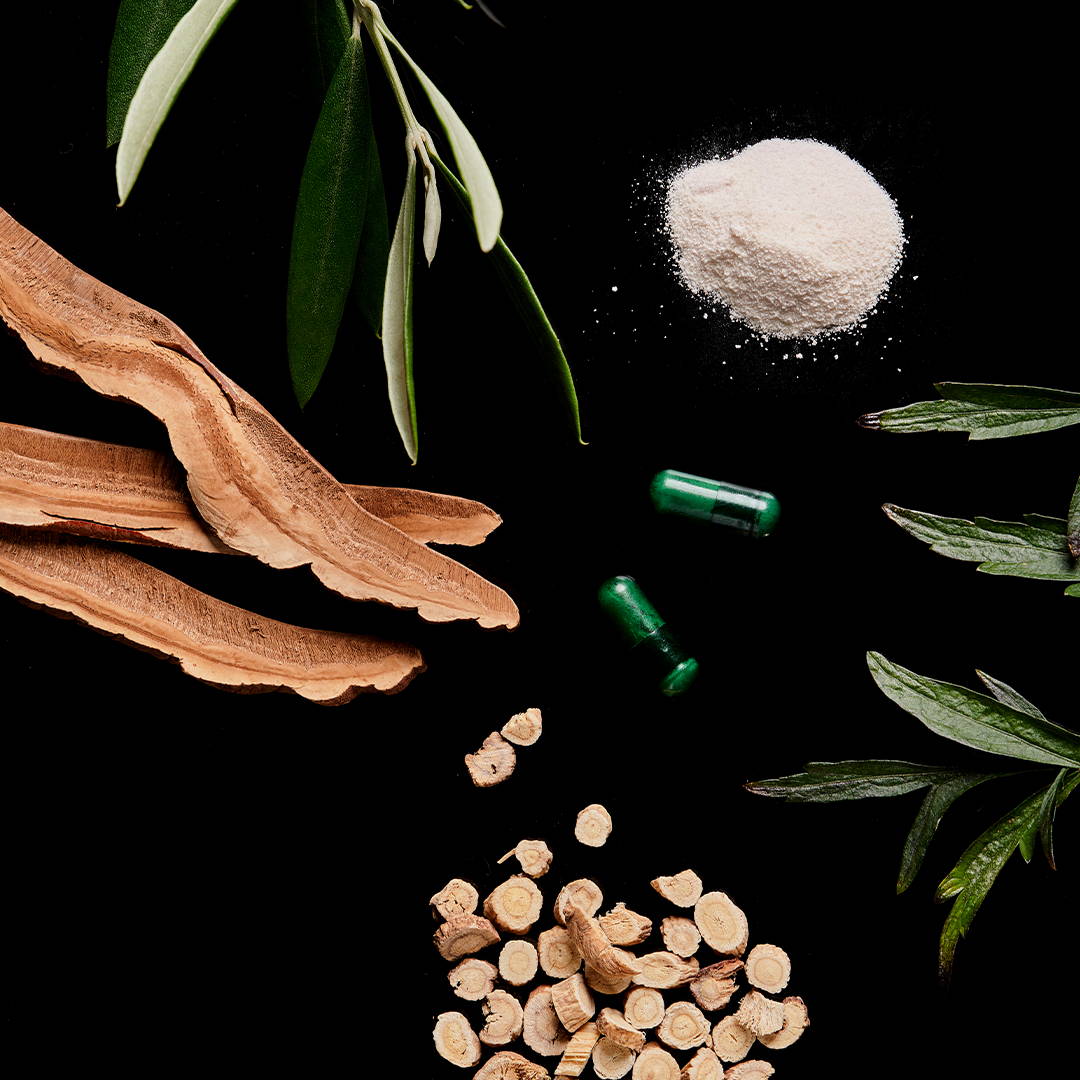 Can I take The Immune Elixir alongside other WelleCo products?
Our foundation products, which include The Super Elixir™, Nourishing Protein and Sleep Welle Calming Tea can be taken, and are encouraged to be taken, alongside one another. Based on your individual needs, the remaining Elixirs in our WelleCo collection may be suitable to be taken alongside each other but please reach out to our Customer Service Team for any support in your supplementary routine. I personally tailor our WelleCo elixirs to suit what I need at different times but will rely on The Immune Elixir all year-round.
We do always recommend consulting your Primary Healthcare Professional, such as your GP, Naturopath or Nutritionist, to discuss your supplementary routine first – particularly if you have any underlying health conditions or are on pharmaceutical medication – as they can advise on what suits your individual needs.
Who is The Immune Elixir best for?
The Immune Elixir has been formulated for adults only. For 16 years+, we recommend consulting their Primary Healthcare Professional such as a GP, Naturopath or Nutritionist, to determine if the product is right for them.
How and when should I take The Immune Elixir?
Take two capsules daily with food, at a time that suits you.
Yes! Whether it's going for a walk, getting a full night's sleep or sitting in the sun, it is now more important than ever to come from an empowered place and take full responsibility for our choices. We are all powerful and our bodies are working with us to achieve vitality. I encourage us all to step into the true liberation that comes with self-responsibility.
*Always read the label and follow the directions for use.