Inside Elle's Wellness Routine
Get your fix of wellness and things that inspire us.

WelleCo's pinnacle of wellness, founder Elle Macpherson shares her current wellness non-negotiables.

For WelleCo founder Elle Macpherson, her beauty and wellness routines are one. Because, as the icon often says, beauty begins from within. From her desert island items to her meditation schedule, we catch-up on Elle's current routine to see what we can learn about beauty, wellness and all in between.
What is the first thing you reach for in the morning?
The first thing I reach for is water and lime to hydrate then, a bit later in the morning, I make myself The Super Elixir™ - I prefer the Blood Orange at the moment. It helps my sense of vitality, strengthens the immune system, supports the digestive system and gives my skin a healthy glow. It also seems to curb any sugar cravings so my moods are more stable and my diet is more balanced.
Is your skincare routine a multi-step ritual, or do you aim for speed and efficiency?
I believe beauty begins from within, so I focus my time getting the inside right. This is definitely a multi-step, daily process and commitment. There are no quick fixes. It's a practice.
What is your skincare routine?
What's your non-negotiable must-do every day for you?
1. Meditation and grounding barefoot outside to connect to my inner sense of self and to source. I make sure I get early sunshine, ideally watching the sun rise at around 7am.
2. I love to intermittent fast and typically start my eating window at 11am when I break my fast with The Super Elixir™ or make a shake with our Nourishing Protein.
3. Hydration is always a priority for me. I drink almost 100 ounces of water a day (that's about 12 cups in Australia). I like to add Celtic sea salt and lime so it becomes a natural electrolyte. I drink filtered water and have learnt so much from Zach Bush about hydration (he has an amazing Hydration Series available online).
Podcast or music? What's in your ears right now?
Music all the way (that's not to say I don't enjoy podcasts too though). I'm always big on rock ballads. We have a radio station here that I love called 'Coffee House' which plays a lot of acoustic. Some of my all-time favourites are 'Promise' from Ben Howard's Every Kingdom album, and 'Novels of Acquaintance' and 'Medicine' by Rising Appalachia. And I recently saw Elvis and absolutely loved it so I'm really enjoying Florence + the Machine's 'Morning Elvis' right now too.
What is your meditative practice?
I do a consistent daily 25-minute morning meditation sitting up in bed, be that guided or silent.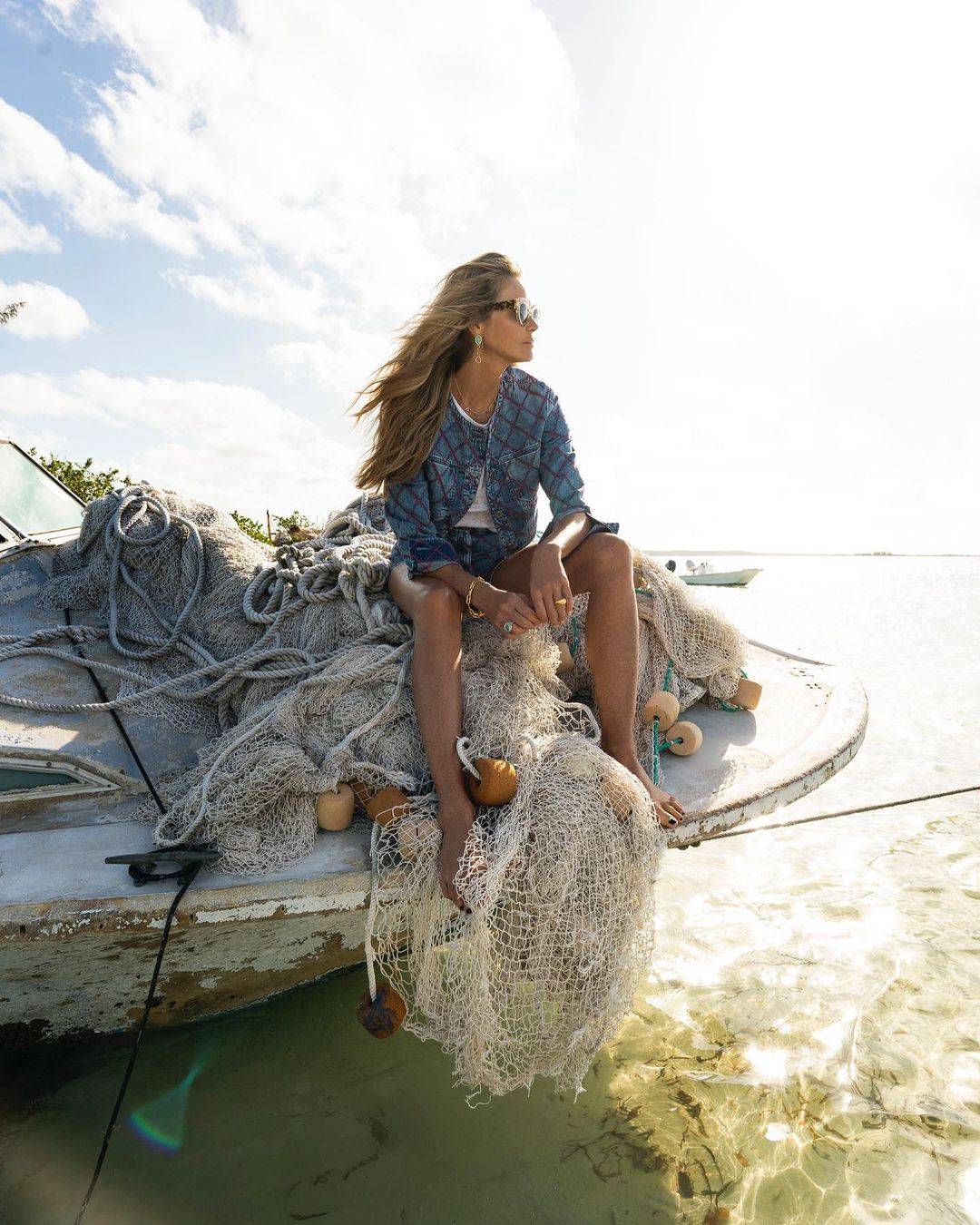 What are your favourite inner health products?
What does pure pleasure look like for you?
For me, 100% presence is the most joyful sweet spot. It is such a joy to be in your own essence, in that moment - right here, right now. When you do it properly, nothing else exists, and that is such a gift.
How do you wind down at the end of the day?
I love what I do. Wonderful and interesting experiences and opportunities fill my days. I even love working late into the night with my WelleCo team who are on the other side of the world. When my boys are visiting home in Miami, I find it a real treat – plenty of love, laughter and long dinners together.
What did your screentime report from last week say?
Three desert island items that would bring you joy
1. A good book. I'm currently loving The Surrender Experiment by Michael A. Singer.
2. I would want access to my phone photo and video albums of my boys and all the wonderful times we've had.
3. Plenty of music! A variety of artists for a variety of vibes.
You have a whole day just for you. How are you spending it?
Every day is a day just for me! I fill my days with what I value - what I truly love, not necessarily just like. I aim to fill every single day with meaning and purpose.