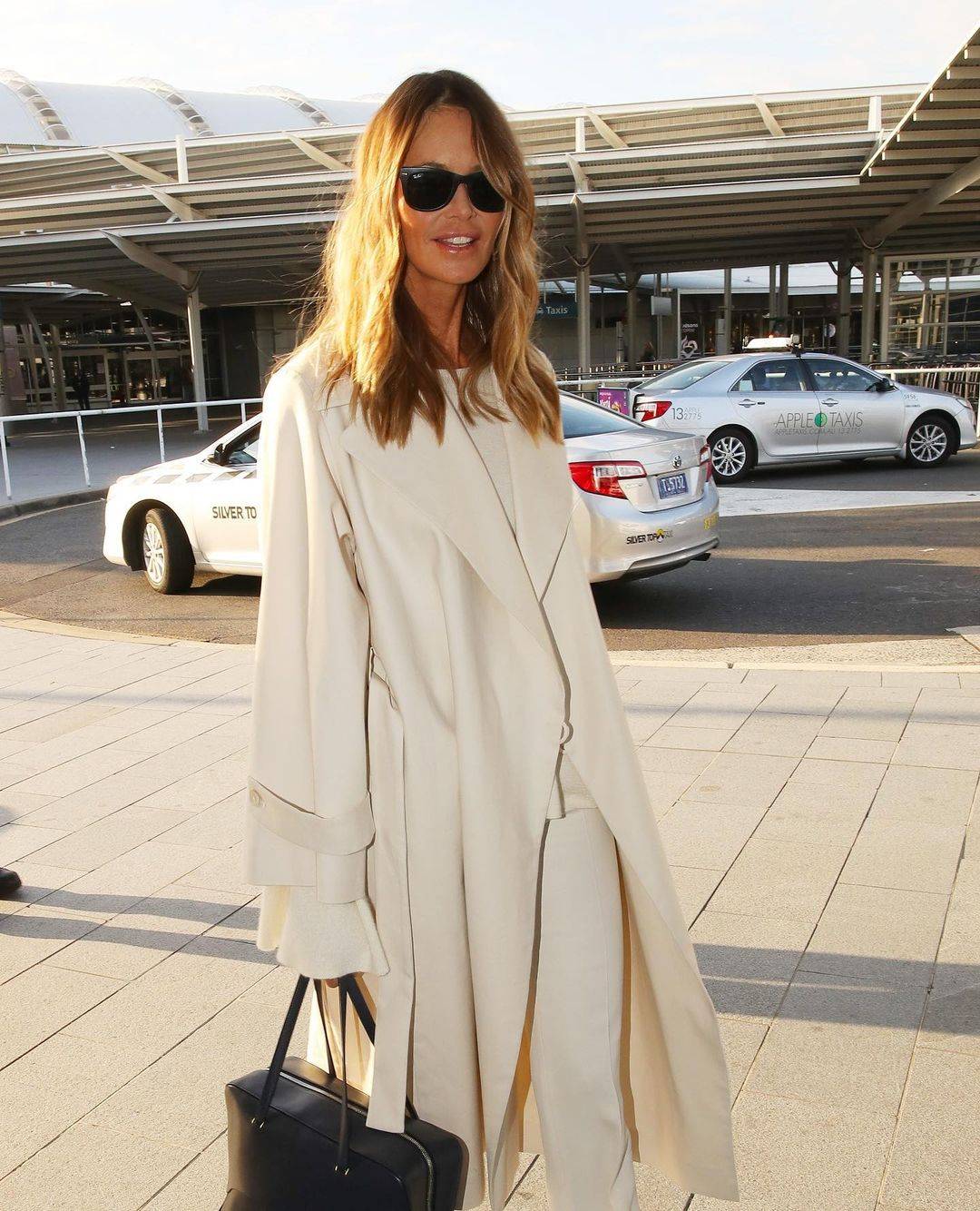 Here's how you can overcome jet lag. Naturally.

After a career of long-haul flights, our founder shares what she's learned about jet lag with Harper's Bazaar.
As a seasoned traveller, Elle Macpherson understands a thing or two about the physiology behind jet lag. She opens her failsafe trip toolkit, giving us the lowdown on flying high.
You lead a fast-paced international lifestyle, how can The Immune Elixir help with jetlag?
As someone who spends more time 36,000 feet above land than on it, jetlag is something I've been trying to hack for more years than I care to remember. Jetlag is the result of a temporary disruption to your circadian rhythm, which is the natural internal process that controls every biological system in your body. So say I fly to London – I've in effect jumped multiple time zones, both there and back. Rough guide for symptoms I'm told is one day per time zone. Study after study maintains that jetlag directly hinders the body's natural immune defences so there is no question the body benefits from immune reinforcement. The Immune Elixir supports your energy levels and your energy production, while relieving fatigue and maintaining that unique vitality we all need to thrive and feel ourselves – even after multiple hours sky high!
And finally, we needed to address the nervous system with The Immune Elixir given it is so tightly linked to fatigue. When we're exhausted, we can trigger both the parasympathetic and sympathetic nervous system and that can throw the body into fight or flight, which of course, means stress. So we've made sure the immune system and nervous system are supported with our formulation, which also includes Astragalus root traditionally used in Chinese medicine to help the body adapt to stress.
Can the Immune Elixir be used for energy-boosting?

Absolutely. We've deliberately formulatedThe Immune Elixir to directly support vitality. Our team chose to use premiumVitamin B6 (also known as pyridoxine) which is a water-soluble B vitamin to ensure The Immune Elixir directly supports energy production, nervous system function and health while helping relieve fatigue.
What advice/tips do you have for travellers to help them fight jet lag upon arrival?

Once I've finally arrived anywhere, I rely heavily on my wellness protocol. I take WelleCo's The Super Elixir, Nourishing Protein and Sleep Welle Calming Tea, as well as ION Gut Support to get me through any trip. Before boarding, I'll take two teaspoons of WelleCo's The Super Elixir, and then two after to alleviate jetlag. I'll keep WelleCo's Nourishing Protein in my bag for when meals are delayed, or I don't know where I'll be, or what I'll be eating. But recently, I've been able to also add The Immune Elixir to the mix and with great success. I take two daily with food (usually with lunch after I break my fast) to help support my overall vitality and my immune system more broadly. I layer The Immune Elixir into my daily regimen alongside The Super Elixir™ and truly feel like my body is equipped to power through – and enjoy – my daily commitments.
To aid jetlag and anxiety when I skip zones, meals and sleep, I also rely heavily on our Sleep Well Calming Tea. It was originally designed specifically for my travel routine. Tea is very important to me. It might be a two teabag day for me, it might be a four! Doing a tea ceremony, for me, is always very grounding, whether travelling or not. I also take some honey from my honey wizard. It is liquid gold and I mix it with propolis and royal jelly amongst other secret ingredients for immunity.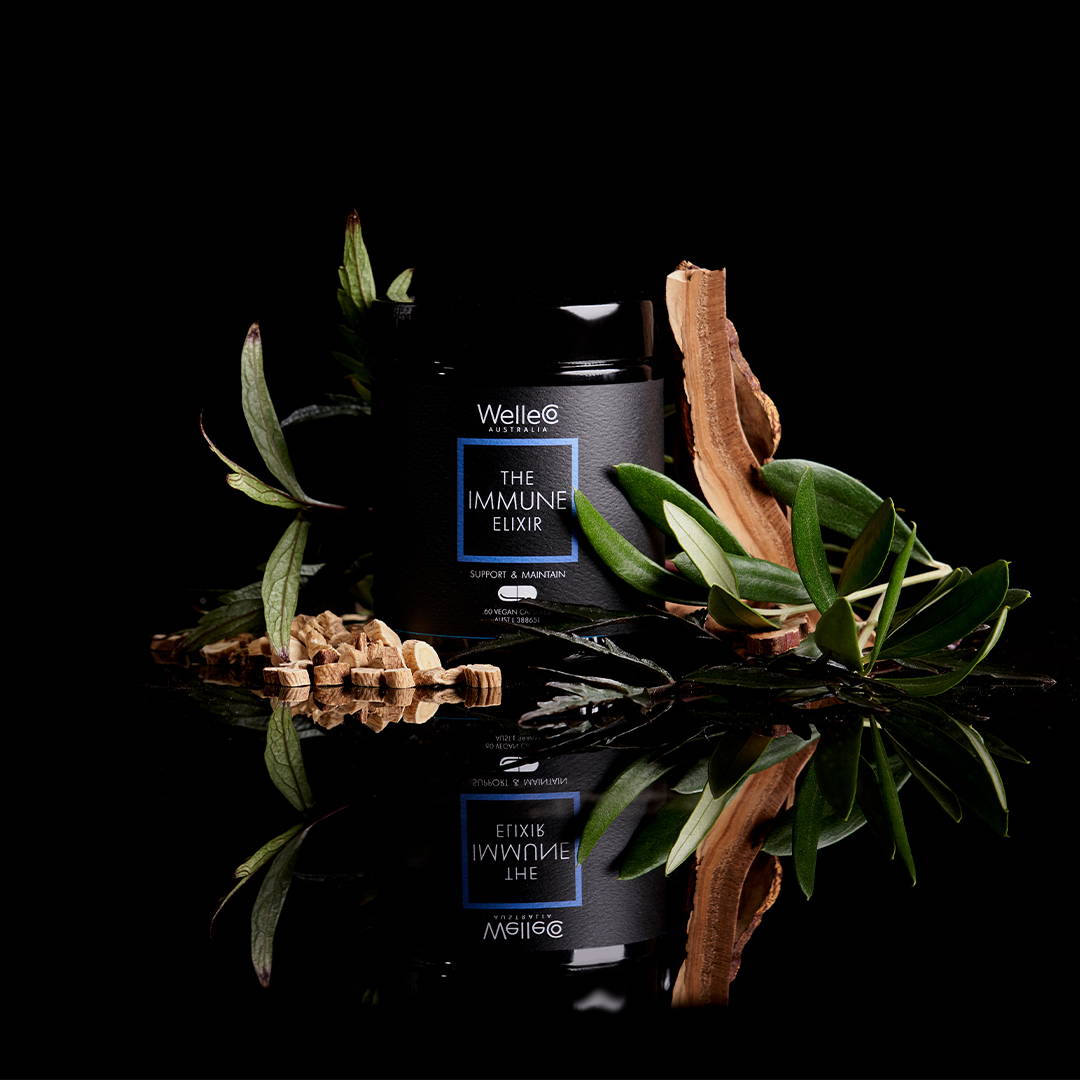 Yes! One of the standout elements of The Immune Elixir is the premium ingredients we've sourced in our formulation. These include the amazing antioxidant reishi mushroom which has traditionally been used in Chinese medicines to support lung health and relieve coughs. And, thanks to the phenomenal natural vitamin C we've included, The Immune Elixir also reduces cell damage from free radicals. Other ingredients include astragalus, elderberry, olive leaf, reishi, selenium, vitamin B6, vitamin D3 and zinc.
In terms of what sets The Immune Elixir apart, I'd have to say it's the fact that our vitamin C -- derived from amla berry which is a natural, rich source of Vitamin C -- is bioavailable, meaning it's a readily absorbed form. This means the body holds onto it rather than quickly expelling it, like with synthetic forms. After all, when it comes to travel, you need the works!
*Always read the label and follow the directions for use.