Green Goddess Smoothie
Get your fix of wellness and things that inspire us.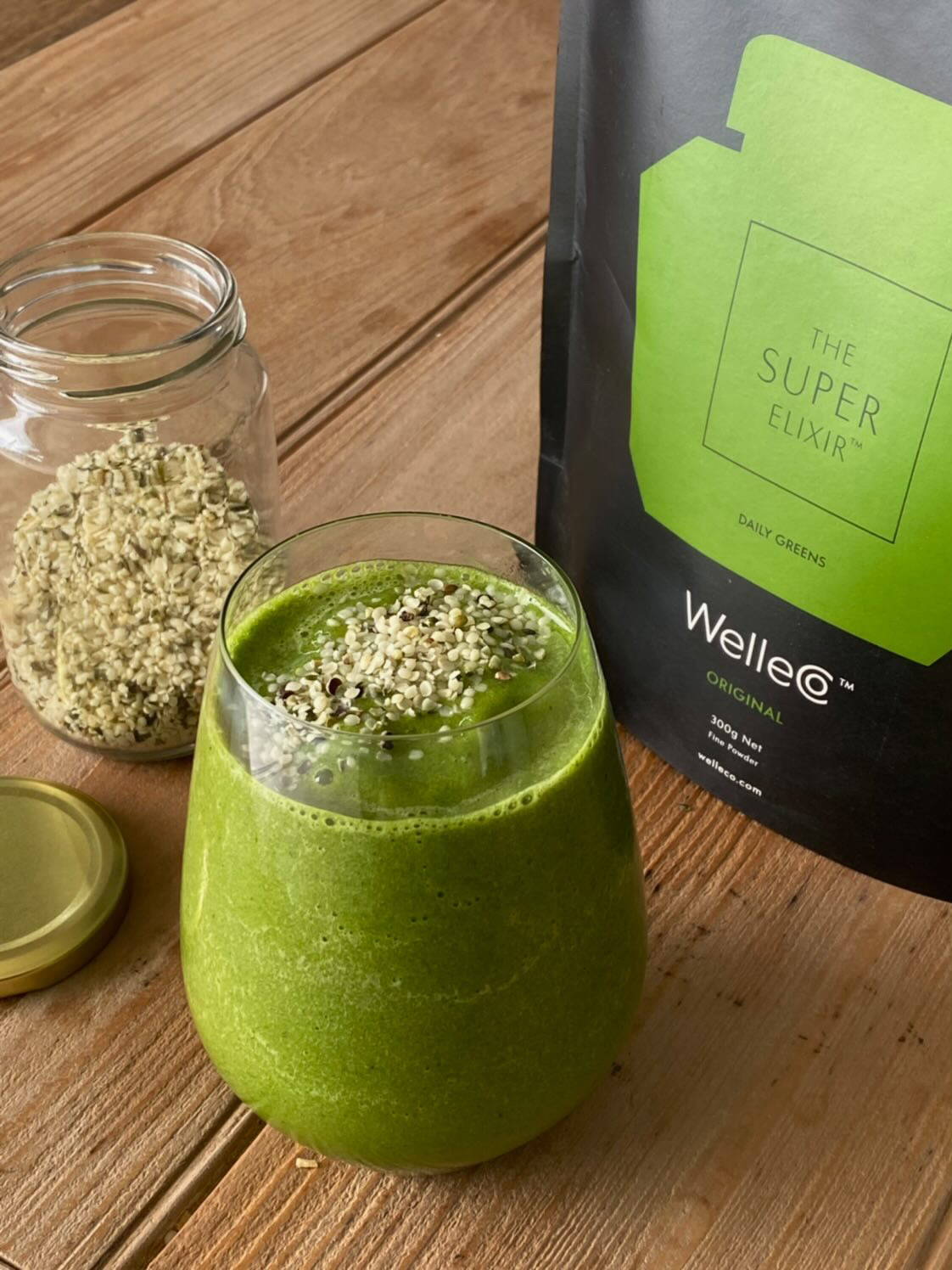 WelleCommunity member @wellnesswj has created the perfect post pilates smoothie that ensures you feel nourished from the inside out. Plus, it gives us our daily dose of greens all in one perfect smoothie (yay!).
INGREDIENTS
1 frozen banana
1 handful of frozen kale
1 frozen cucumber
1 frozen zucchini
1 handful of spinach
2 teaspoons WelleCo The Super Elixir™ Original
Water
METHOD
You can add as much or as little of the ingredients as you like, based on your flavour preference. For a really cold and thick smoothie, it's best to have all ingredients frozen.
Add all ingredients into a blender and blend until a smooth consistency.
Top with your favourite crunchy toppings like chia seeds, museli or cacao nibs. Enjoy!
Recipe and image credit: @wellnesswj