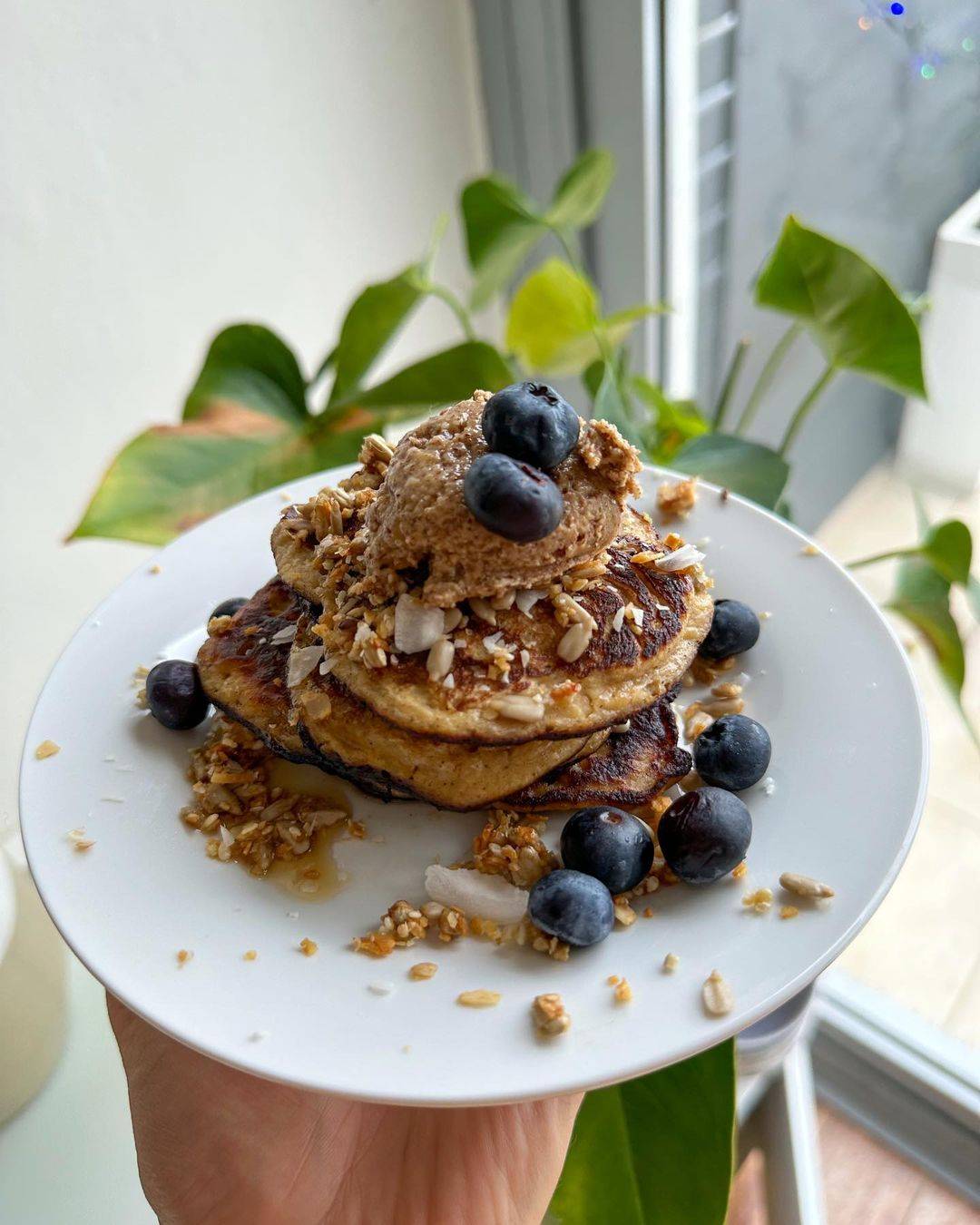 Add a little glow to your morning pancakes ✨
The most delicious and easy breakfast to whip up when you're craving something sweet but also wholesome and nutritious ( I got you 😉). Created by WelleCommunity member @scoopitup_
INGREDIENTS
Pancakes
1 mashed banana
1 scoop of Nourishing Protein Vanilla
1 egg
2 teaspoons of The Collagen Elixir
Pinch cinnamon
1 teaspoon vanilla
Dash of milk of your choice
INGREDIENTS
Toppings
Berries
Granola
Nut Butter of your choice
Yoghurt of your choice
METHOD
Mix together all pancakes ingredients in a bowl until well combined.
Heat a teaspoon of olive oil or coconut oil in a fry pan on medium heat.
Add pancake batter to pan, and make little pancakes or one large pancake. Flip over when bubbles start to appear at the top of the pancake, and remove from pan once golden brown on each side.
Top with toppings of your choice and enjoy! The most perfect glow to start your day.
Recipe and image credit: @scoopitup_