Chocolate Protein Smoothie
Get your fix of wellness and things that inspire us.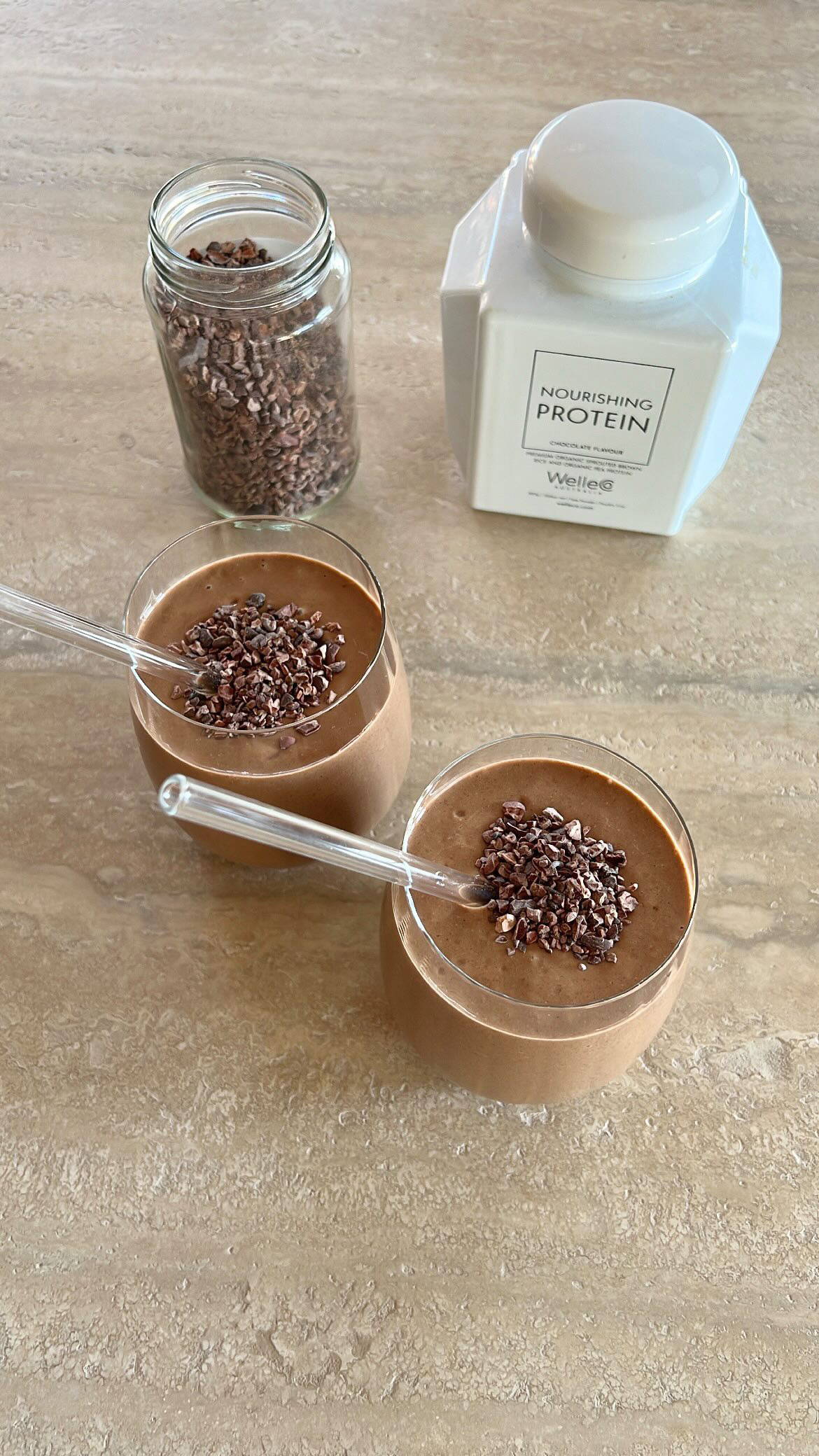 This simple yet satisfying choc protein banana smoothie will be your new go-to no matter what season.
INGREDIENTS
2 frozen bananas
2 scoops WelleCo Nourishing Protein Chocolate
1 date, pitted
1/4 cup oats
1/2 tsp cinnamon
Pinch of salt
1 cup almond milk
METHOD
Blend all smoothie ingredients in a blender until smooth and top with cacao nibs for an extra chocolate crunch.
Recipe and image credit:@vitaminb_nutrition