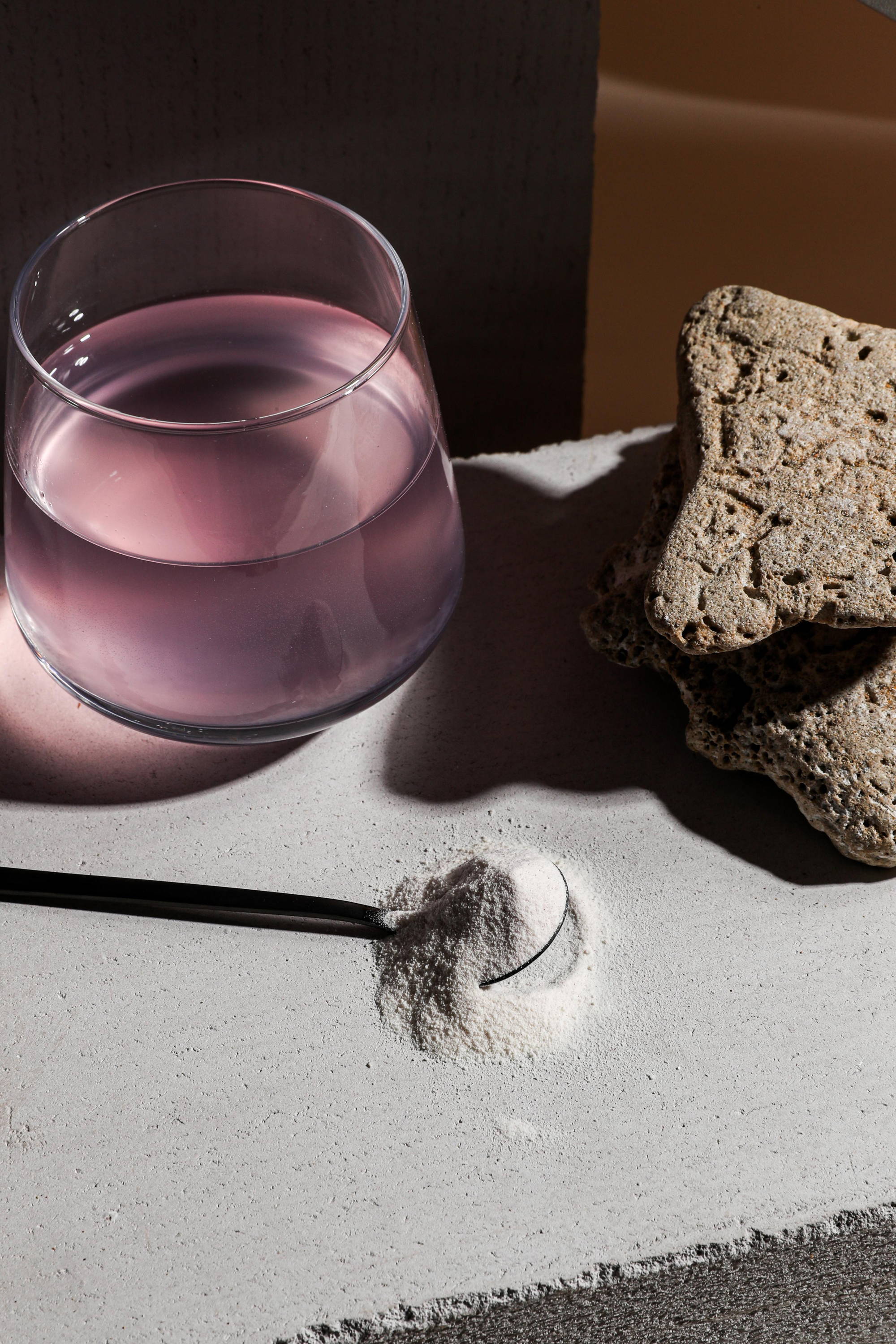 WelleCo formulator Dr. Simoné Laubscher Ph.D, a Clinical Nutritionist and Naturopath, on the incredible benefits of collagen
Q: It feels like collagen products are everywhere. Should I be taking one, and if so – how do I know which is best?
A: Collagen is in your bones, muscles, and blood. Collagen makes up three quarters of your skin and a third of the total protein in your body. As we age, collagen breaks down and why it is essential to supplement each day. Marine collagen is shown to be the most bioavailable and my clients report a noticeable difference in their hair, skin and nails after taking it for 30 days.
Yes, there are many collagen products on the market now but we at WelleCo were actually trail blazers, having releasing our first collagen product years ago. With further research and based on over 20 years of my clinical experience, we felt it was vital to scale up our original product offering to make sure it delivered to the highest standard, so you get the best results.
We researched what is the best support for marine collagen peptides to boost your body's ability to produce more collagen and elastin, as the building blocks of your skin, which deliver at a cellular level. It's all about the synergy, as collagen does not absorb well if not supported with the right co-factors and gut support. We also heard from our WelleCommunity that our original collagen was too sweet, so we listened and formulated this product that is milder in taste.
The end result is The Collagen Elixir, WelleCo's new collagen blend that promotes healthy joints, reducing inflammation and overall pain, which is often associated with ageing. This blend also gives your body what it needs to repair and restore at a cellular level, reducing the signs of ageing, such as fine lines, age spots and wrinkles. My clients have reported to look and feel more energised and vital after taking this amazing formula for 30 days.
In addition to the highest dose of marine collagen peptides on the market, here's what we chose to include in The Collagen Elixir, and why:
- Acerola and beetroot as the plant-based whole-food vitamin C cofactors to synergistically boost collagen and elastin production. Acerola is considered to be a 'super food' due to its high antioxidant levels and bioavailable vitamin C to build collagen, boost immune system and kill off bacteria and viruses.

- Beetroot is high in the amino acid L-Glutamine, which is an essential amino acid (so you must ingest it because the body doesn't create it) and a wonderful digestive support. Beetroot is also anti-inflammatory, supports detox and nourishes the blood, due to its high levels of folate, manganese, potassium, iron and vitamin C, therefore having a highly beneficial effect on your skin.

- Hyaluronic acid due to its ability to bind over one thousand times its weight in water supporting volume, hydration, and plumpness, giving you a youthful glow.

- Silica to support collagen formation and connective tissue in the body, which in turn promotes healthy hair, skin and nails, as well as our bones and organs.

- Digestive Enzyme Blend with bromelain from pineapple and papain from papaya to nourish and support gut health and act as a catalyst to ensure optimum absorption.

My clients have reported to look and feel more energised and vital after taking this amazing collagen formula for just 30 days. I'm so excited for you to try it and experience the incredible benefits, too.