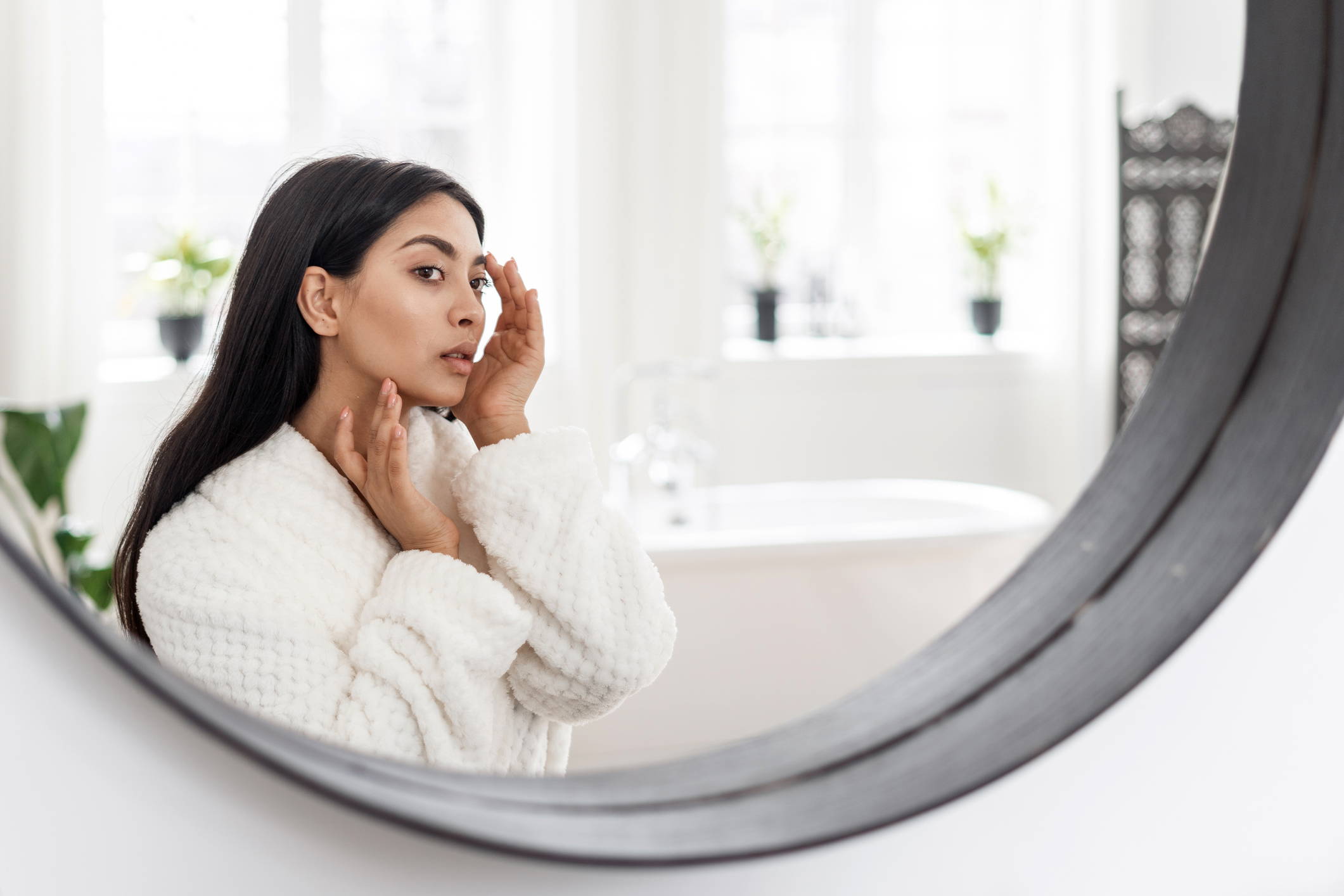 We spoke to WelleCo formulator Dr. Simoné Laubscher Ph.D, a Clinical Nutritionist and Naturopath, about mask-related breakouts
Ah, 'maskne' – if you know, you know.
The term emerged last year, as we were advised that wearing a protective face mask could benefit public health during the pandemic. In the days, weeks and months following, many began to notice their skin visibly protesting frequent mask use by way of blemishes and irritation.
It became something of a phenomenon, as even those that otherwise enjoyed clear, glowing skin suddenly experienced unexplained inflammation, which proved stubborn to regular treatments.
So what exactly is the cause of maskne, and how can we treat it?We spoke to WelleCo formulator Dr. Simoné Laubscher Ph.D, a Clinical Nutritionist and Naturopath, to find out.
"Maskne is a skin condition where a lot of people are getting skin breakouts because they're wearing their mask for long periods of time during the day," explains Dr. Simoné.
Maskne is typically characterised by acne-like pimples or irritation, usually along your jawline, the side of your cheeks and chin, where your mask tends make contact with your skin.
What causes maskne breakouts?
As the name suggests, your mask is usually the cause. It can be exacerbated by the material of the mask you wear, or the length of time that you're wearing it – or, as Dr. Simoné explains, how much you're talking with it on can also contribute to the condition of your skin.
"When you talk, you produce warm air and carbon dioxide which is the perfect environment for bacteria and yeast overgrowth, causing skin conditions," she says.
How can I clear maskne breakouts?
"A great way to combat maskne is to take a good premium probiotic, such as our blend in The Super Elixir™," advises Dr. Simoné, who also suggests creating a protective barrier on the skin by applying "an organic sunblock with zinc" each day to combat the issue.
It's equally important to keep up with your morning and evening skincare routine to ensure that your skin is clean and healthy. Taking two capsules daily of The Skin Elixir, WelleCo's targeted formula for glowing skin, can also help to soothe breakouts and irritation from within.
The vegan, bioavailable capsules support collagen formation, skin healing and regeneration, as well as helping to maintain skin firmness and elasticity and reducing free radicals formed in the body.