Summer Super Green Smoothie
Get your fix of wellness and things that inspire us.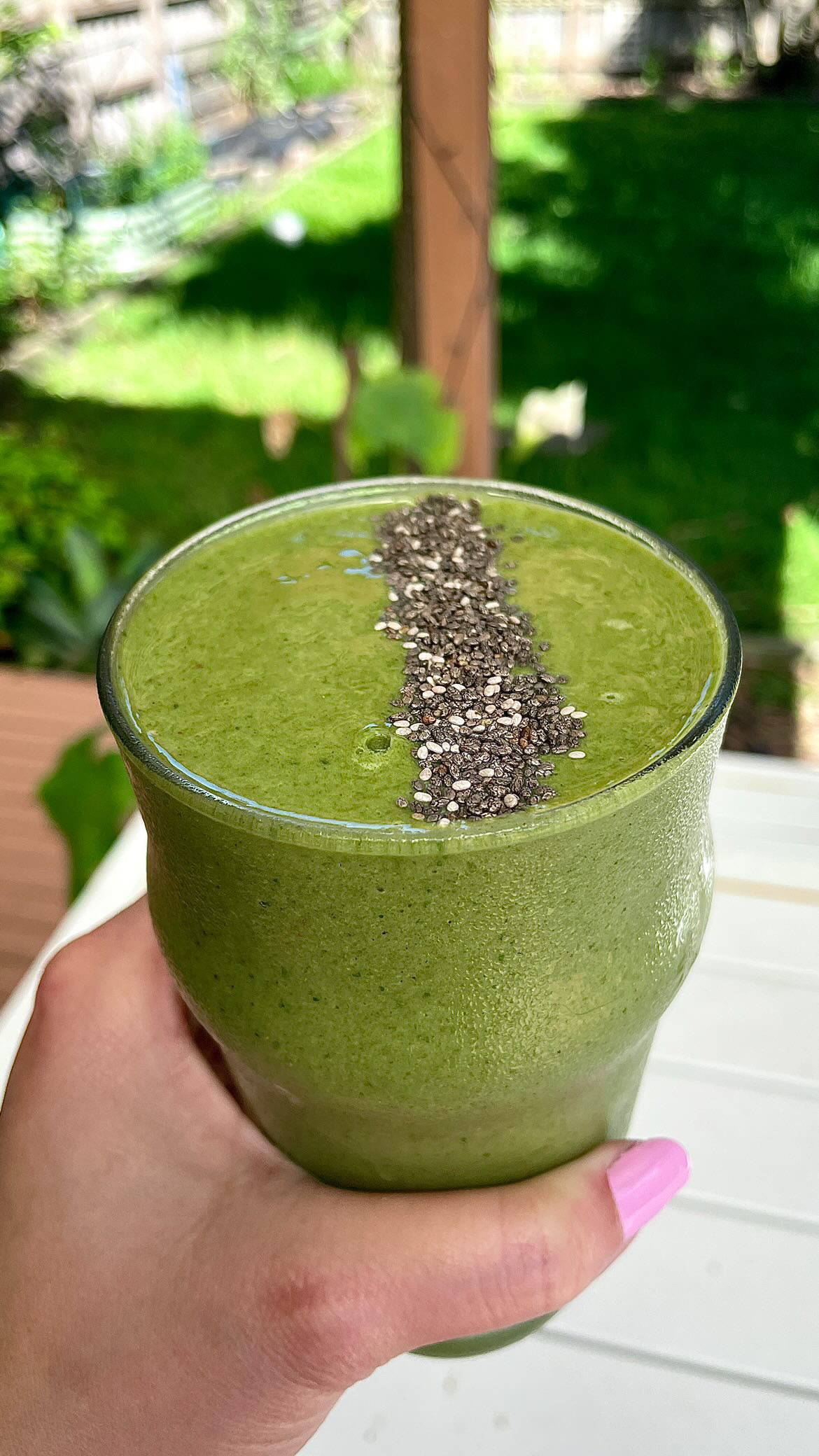 Summer Super Green Smoothie
Created by WelleCommunity member @wellwithash_, this smoothie is packed full of nutrients from the fresh summer fruits and energy from the protein, to kick start your day the right way.
INGREDIENTS
1 cup of ice
3 cups of spinach
100g frozen banana (if adding fresh banana, add 1/2 cup extra ice)
2 tsp WelleCo The Super Elixir™ (choose your flavour of choice)
90g frozen mango
35g WelleCo Nourishing Protein Vanilla
200 - 300ml unsweetened almond milk (start with less, slowly add more for your thick shake preference)
Serves: Makes 1 glass
Dietaries: Vegan & GF
METHOD
Serve in a large glass and top with 2 teaspoons of chia seeds.
Recipe and image credit: @wellwithash_