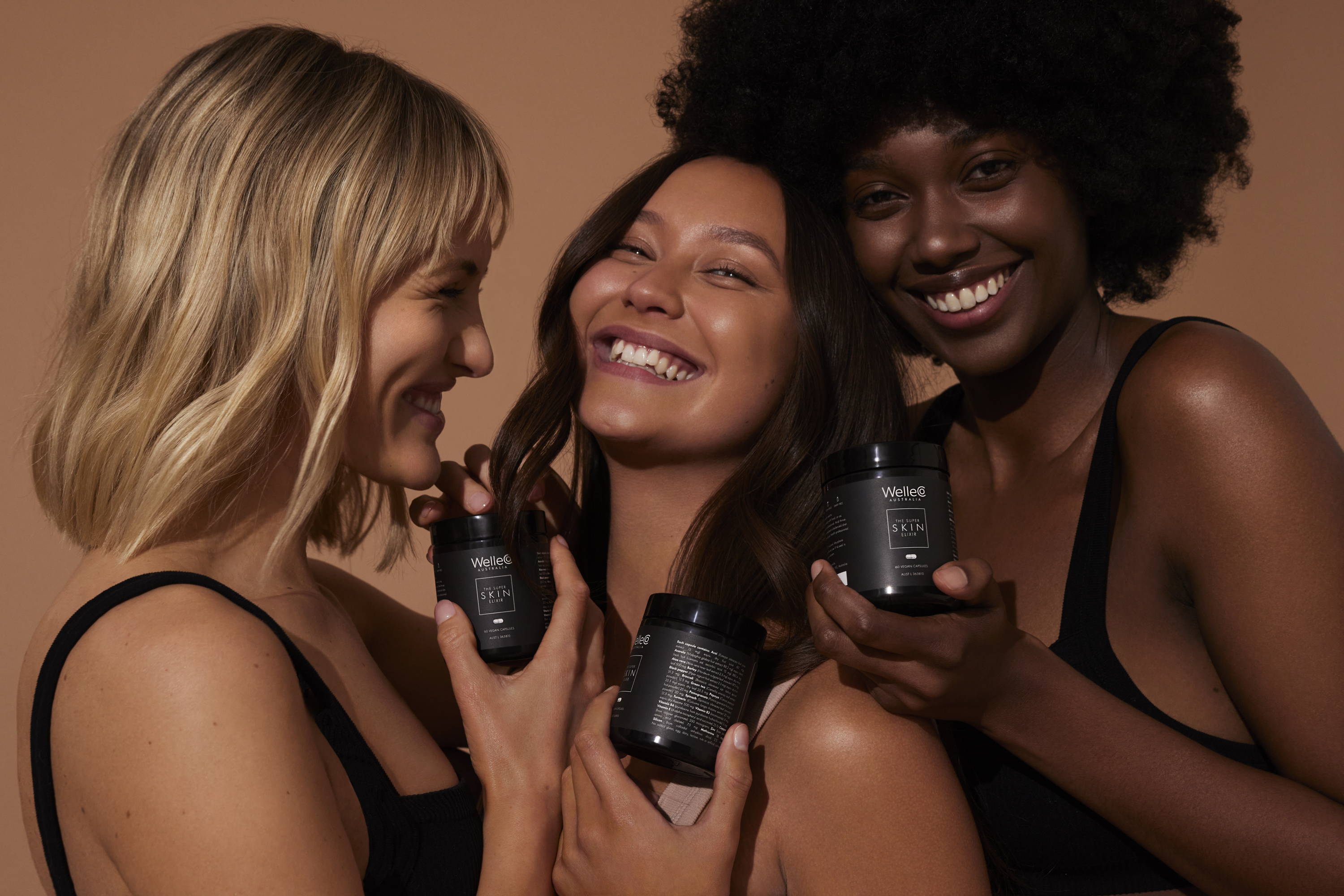 Healthy skin, glowing from within
We're so excited announce the release of our newest natural beauty solution, The Skin Elixir – powerful, on-the-go vegan capsules that support real beauty for healthy skin, glowing from within. We've amplified the benefits of WelleCo's iconic premium greens powder, The Super Elixir™, to create a targeted supplement for the skin, all in two convenient capsules. Your skin will be nourished from the inside out, resulting in brighter, clearer skin. 
"I discovered that when the body is well, it shows on the skin, and the best way to keep skin clear, radiant, and blemish-free is to nourish the body with nutrients right down at the cellular level. So it made sense that it had to be ingestible. That's why we originally developed The Skin Elixir," says our founder Elle Macpherson.
"When I first began taking The Super Elixir™ all those years ago, my skin was dry and dull. I soon realised that taking The Super Elixir™ each day completely transformed my skin. Consequently, we decided to develop The Skin Elixir to specifically target skin healing and regeneration, collagen formation, and to help maintain skin firmness and elasticity. And I wanted it in the most convenient form – capsules."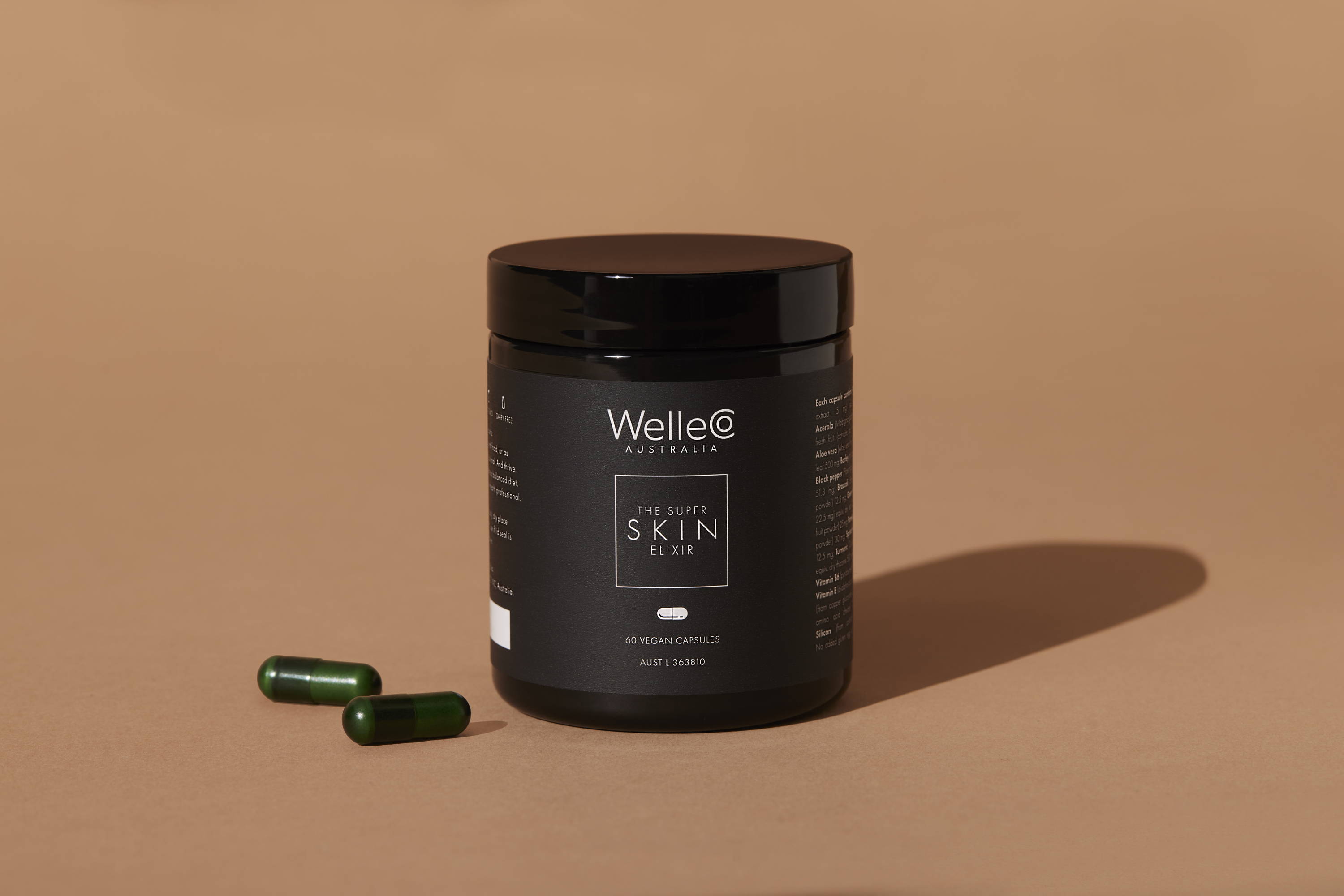 The Skin Elixir has been formulated by a team of experts and one of the world's leading nutritionists, Dr Simoné Laubscher BSc, MSc & PhD in science and nutrition.
For optimum skin health, each capsule contains a powerful blend of more than 15 vital ingredients including natural greens (barley grass, broccoli, and spinach), antioxidants (pomegranate, acai, green tea) and key skin-supporting vitamins and minerals (Vitamin C, B3, B6, E, copper, and zinc).
The formula also includes natural vitamin C from Acerola Cherry, which is easily absorbed by the body and promotes bright, healthy skin. The gut-skin connection is also very important so The Skin Elixir includes a gut blend of turmeric, black pepper, papaya, methionine and aloe to promote healthy digestion.
The Skin Elixir can be taken alone to boost your skin health, or in conjunction with our foundational product, The Super Elixir™, which supports all 11 systems of the body from your immune system to your hair, skin and nails.
Just take two capsules daily with food in the morning (which is essential when taking a potent ingredient like zinc). The Skin Elixir comes in 60 non-GMO, gluten- and dairy-free, vegan capsules made in Australia to support healthy, glowing skin.
Ready to glow from soul to skin? WelleCo subscribers will receive exclusive early access to shop The Skin Elixir this weekend before it officially launches on Tuesday, 17th August 2021. ⁠⁠If you're not already a subscriber, you can sign up now here.