A Day in the Life of Creative Director Kirrily Johnston
Get your fix of wellness and things that inspire us.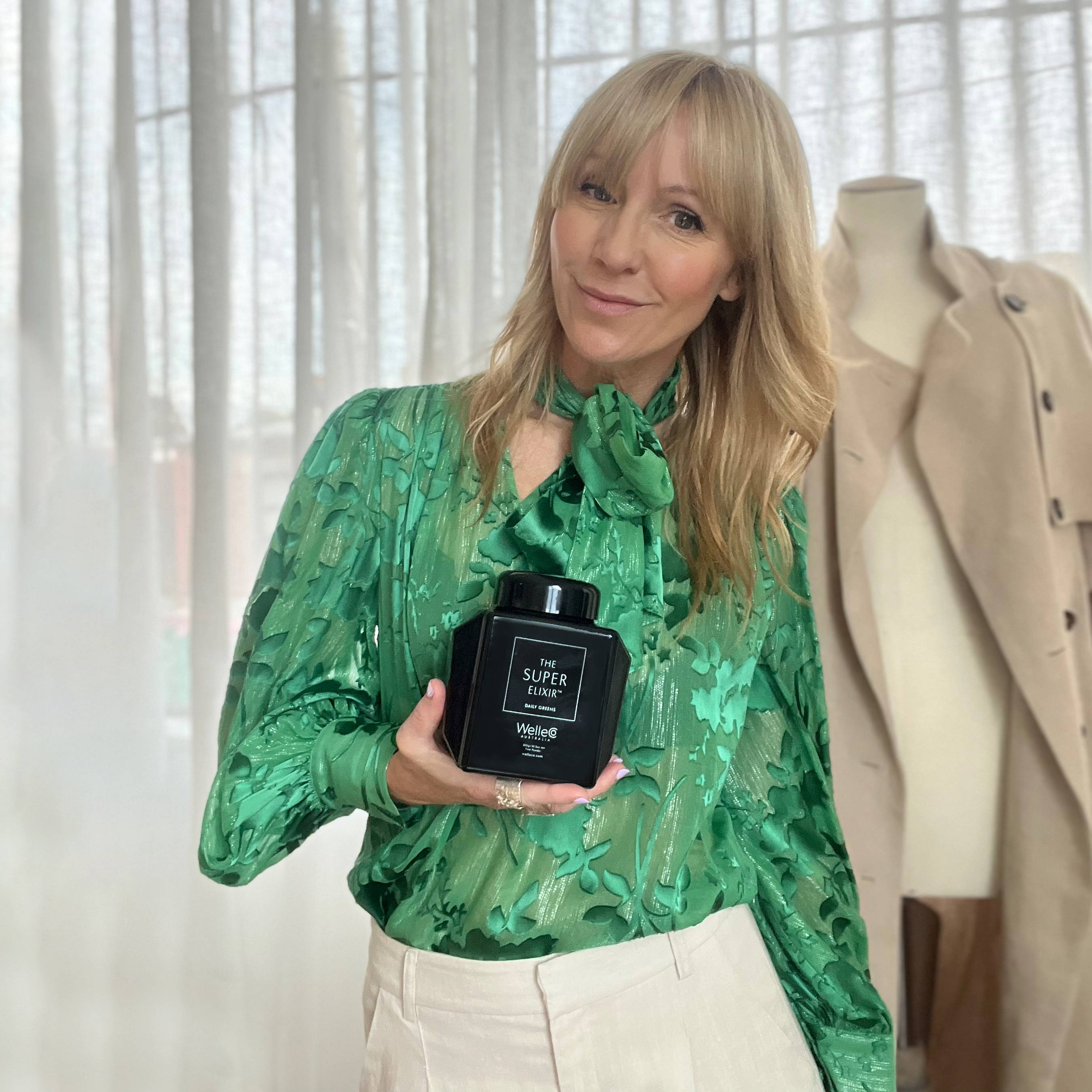 "I think the simple act of listening to your body will always lead to what's right" says the Melbourne mother and Husk Creative Director. Here she shares how she applies this practice to her daily life.

Behind every success story is a cocktail of intelligent (and also in this case, stylish) choices. This Mother's Day, the Husk Creative Director talks us through the many mini-moments that make up her day.
What time do you rise? I'm up at 6.45am
First thing you do? Straight into the shower, make a coffee and catch up on emails and five minutes of the news while my little girl is still asleep. Then it's school lunch, uniforms, making breakfast and insisting on piano practice before drop off. I am very fortunate to have my daughter's school so close by so I am usually at the office by nine for a full day of meetings and appointments.
What do you eat/drink in the morning? I have a soy latte and fruit every morning, papaya, banana and pineapple, as long as it's in season. I also have a penchant for an almond croissant if I am in the mood. When I need an energy boost, I'll whip up The Super Elixir™ greens, original is my go-to these days.
What does your AM beauty routine entail? I use a bespoke routine fromJoSkinFitness starting withPurastant 5 Cleanser, followed bySkinceuticals Vitamin C Serum,Skinceuticals H.A Intensifier Serum, and then finish withSkinceuticals Ultra defence SPF50+. It's all about maintaining a glow.
When do you work out? Early evening or late morning on the weekends, I aim to be consistent with four sessions a week. I like to do 20-minutes on an elliptical cross trainer, followed by a Fluid form at home session withKirsten King. I do a hot flow yoga class once a week when I can. I feel that stretching is so important. It's also a time to be totally present.
Do you work from home or office? From the Husk studio mainly where my design and buying team are based, if I am under the pump with creative concepts I will try and work from home.
Do you work usual hours? Mostly! Into the evenings if we have zoom meetings with our international partners and super early starts and late finishes whenever I am shooting or travelling for work.
Favourite part of your job? Travelling to Paris, Milan and London to meet with our suppliers and brand partners twice a year is always enjoyable and very inspiring.
What do you like to wear on an ordinary day? Head to toe Husk! Either atailored pant and a silk top or one of our signature silk dresses with achunky boot.
What are your thoughts on athleisure? The mix of athleisure and fashion has really fused in recent years. I love whatMoncler are doing in this space. It's totally elevated and directional but still essentially playing in the sportswear space. TheirGenius campaigns are everything.
Do you have a favourite brand? Husk!
What do you eat for lunch? Hummus with raw vegetables
Do you drink tea? I am obsessed withPrana Chai with two teaspoons of The Collagen Elixir
When do you schedule in time for yourself? I am a sole parent with a big job so scheduling time for myself is not easy. My weekly yoga class is a must and I regularly schedule facials. If I can't get out, I find time for a long hot bath.
What's your evening beauty routine? At night I cleanse withPurastant 5 Cleanser followed bySkinceuticals Retinol 0.5 Anti-ageing Night Cream. Before bed I applyCosmedix Rescue Balm.
Your favourite way to spend an evening? Entertaining friends, cooking something delicious, drinking something sophisticated and playing records, preferably al fresco.
Your go-to meal to cook? I love cooking mussels with lots of tomatoes, olive oil, white wine and herbs. All into my favourite Le Creuset pot which can be served straight onto the table with a big loaf of crusty bread. I love to eat in a communal way -- it creates conversation and interaction.
Your favourite way to relax? A swim is the ultimate for me. I love the beach -- it immediately calms and energises at the same time. Being in nature is so important.
Quickfire
You only have one product to use for the rest of your life — what is it? Cosmedix Rescue Balm. It's the absolute best hydrating balm especially after a long-haul flight or during cold weather.
It's a bad hair day, what do you do?Sarah J Curtis felt baseball cap on repeat - stocked at Husk.
What is your signature fragrance? Gypsy Water from BYREDO.
What is your wellness philosophy in a sentence? I think the simple act of listening to your body will always lead to what's right, be that knowing what to eat or drink, when to give things a rest or when to try something new. Be in tune with your body.
Candles, reed diffusers or nothing at all? Candles, especially ourHusk Izmir scent.
If you could share one piece of beauty advice, what would it be? To get a bespoke regime appropriate for your age. It's all about knowing how to layer the right products.
Star sign? Sagittarius.
Beverage of choice? A dirty vodka Martini with three olives.
Style icon? Marianne Faithful.
Favourite book? The Picture of Dorian Grey by Oscar Wilde.
Husk is a luxury destination, a curation of the finest apparel, homewares, art, jewellery and sensory.